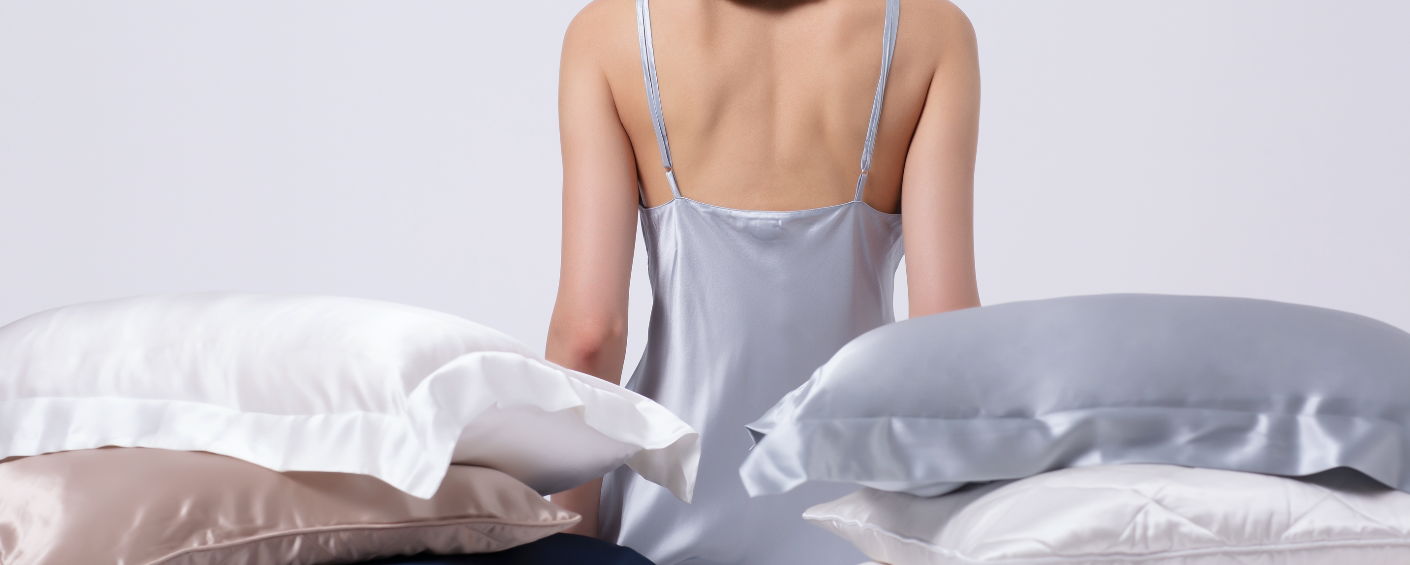 free Shipping above 69€
14 days return policy
Safe payment
OEKO-TEX®100standard
Blog

Silk vs Satin
31 Oct
Silk is a natural fiber, can be woven into various forms of fabric. Satin is a satin weave fabric, a weaving technique. The "satin" (usually referring ...
Read more

Compact, still fabulous on vacation
05 May
We look forward to a vacation but deciding what to pack can be time consuming. You want to be sure that you have an outfit for every occasion but without b...
Read more
More blog articles
Silkmood: Natural, luxury, timeless and sensual
Welcome to Silkmood, the place of high quality natural and hypoallergenic silk products.  As the brand name "Silkmood" indicates, bring the sensual "mood of silk" with our silk products and promoting the advantages of silk for our well-being are our vision.
Silkmood stands for unique and elaborate high quality silk products. Comfort, luxury, timeless elegance and sensuality are the key words that define the Silkmood products.
Our products are characterized by high quality, sustainability, modern design and color variety. They are highly appreciated by domestic and international customers. 
Silkmood currently offers silk bed linen (silk pillowcase, silk duvet cover, silk sheet, silk fitted sheet, silk flat sheet),silk bedding(silk pillow, silk duvet, silk blanket), silk sleepwear /silk pajama, silk scarf and other silk accessories. We are constantly expanding our product range.
We do our best to provide you what needed to enhance your sleeping experience and add a touch of class and luxury to your home.
The recognition and trust of our customers are very important for the growth of Silkmood.
Envisaging developing into the best silk brands, any suggestions, criticisms or comments are more than welcome. 
Silkmood also works as wholesale trader. For B-to-B price, please contact us for more information.
Read more